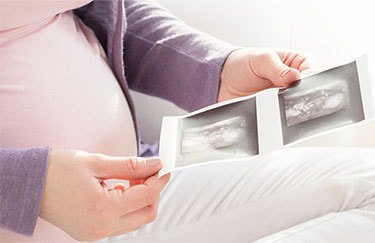 Using an egg or sperm donor in order to have children is not uncommon.
In fact, the doctors at Morgan Fertility help many single women and couples through the donor process each year. Our staff is expertly trained in preparing patients for this special journey to parenthood.
Our Donor Program is well known as an especially warm and friendly option for patients who have perhaps not received the most compassionate care elsewhere.
Morgan Fertility and Reproductive Medicine only works with agencies who uphold the highest medical and ethical standards, because we value the egg donors' health and welfare.  We are proud to partner with Donor Egg Bank USA who has met our high standards for quality and consistency to offer you frozen donor eggs with confidence.
Is Using an Egg or Sperm Donor for Me?
Women who consider using an egg donor might have diminished ovarian reserve, premature menopause, advanced maternal age, poor egg quality, or concerns about passing along an inherited genetic disease.
​See more about female reproduction.
​Men who consider using a sperm donor might have low sperm count, poor motility or morphology, difficulty transporting sperm, or zero sperm production (azoospermia).
See more about male reproduction.
Becoming a Sperm or Egg Donor
Most egg donors are anonymous. And, both anonymous and known Egg Donors are appropriately screened under the same FDA guidelines. When using a known egg donor however, a legal contract must be agreed upon by all parties.
All women wishing to donate eggs must undergo a preliminary screening to establish eligibility. Screening for egg donation includes:
​a detailed medical history
physical examination
psychological evaluation
communicable disease testing
genetic carrier screening
Anonymous egg donors must be between the ages of 18 – 29 years of age. Women who are known donors may be over the age of 34; however, they must complete additional testing to determine the potential for a positive outcome before donating eggs.